White Horse Relay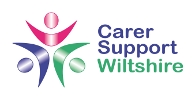 Charity No: 1092762

Westbury White Horse
Relay Race around the 8 visible White Horses in Wiltshire
UK:A Licence Number: TRA/24-12
This event is being held under UK Athletics rules
Last held on Sunday, 30th September 2012, at 09:00
This event is being run in support of Carer Support Wiltshire to whom all profits will be given
---
Marshals

Each team should provide 2 marshals.
In total 34 marshals are required for this event so provided that there are 17 teams all marshalling points should be covered without any problem, however ...
If there are less teams, most teams are prepared to provide 3 marshals each and so with 11 or 12 teams all points can still be covered.
Should there be less than 11 teams (there were only 6 in 2012) more marshals need to be found from within our organisation - this needs the cooperation of all the committee. - This cannot be decided until the number of competing teams is known, which can only be within the last 2 weeks of the event.
Details of all the marshalling points are already available on the computer (actually on the web although there is no link published) and can be printed easily by the webmaster who can post them with the 'numbers' to all team managers.
Publicity - Everybody

Each committee member should do their maximum to publicize the event at the various events in which they participate