White Horse Relay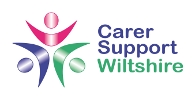 Charity No: 1092762

Westbury White Horse
Relay Race around the 8 visible White Horses in Wiltshire
UK:A Licence Number: TRA/24-12
This event is being held under UK Athletics rules
Last held on Sunday, 30th September 2012, at 09:00
This event is being run in support of Carer Support Wiltshire to whom all profits will be given
---
Distribution of material on the day

Signs: 'Caution Runners', 'Drinks Ahead', Police signs
Bibs for marshals
These can be given to Team Captains before the start of Stage 1, if desired
Before the event, ensure that the necessary material is available and in good order.
Marshals' bibs
Caution Signs
Signs for 'Drinks ahead' - if it is decided to have water points mid-way on any stage - there were none in 2011 and 2012
Police signs if available - must liase with the Police at Calne and Pewsey for these.
At the start of the event (Stage 1) between 08:00 and 09:00 distribute this material to Team Captains.
At the end of the event, collect all the material and return Police signs to the Police Station.
Publicity - Everybody

Each committee member should do their maximum to publicize the event at the various events in which they participate