White Horse Relay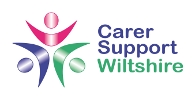 Charity No: 1092762

Westbury White Horse
Relay Race around the 8 visible White Horses in Wiltshire
UK:A Licence Number: TRA/24-12
This event is being held under UK Athletics rules
Last held on Sunday, 30th September 2012, at 09:00
This event is being run in support of Carer Support Wiltshire to whom all profits will be given
---
This officer to be responsible for all prizes and water.
Souvenir prizes

Finding a sponsor for prizes or goody bags and their distribution on the day

Water

Obtaining the water in bottles and its distribution on the day
To source and assemble goody bags for each runner.
The contents of the bags must contain a bottle of water and any other items which can be provided free of charge (sponsored).
If possible the water should also be provided by a sponsor.
On the day to ensure that these goody bags are available at the end of each stage. In the past the starters have been prepared to take them to the recorder for each stage.
Winners' prizes

To obtain prizes for the winners of each category, Open, Mixed and Ladies
For the previous 3 years we have given a large tin of chocolate plus a large tin or box of biscuits to each winning team.

Publicity - Everybody

Each committee member should do their maximum to publicize the event at the various events in which they participate