White Horse Relay

Hackpen White Horse
Stage 2 - Hackpen White Horse to near the A4 at Manton (near Marlborough)
5.4 miles
The route is along the White Horse Trail which includes part of the Ridgeway
Route - (Select Satellite view)
Hackpen Hill White Horse: SU 028 749
The Car Park is at the top of the hill actually on the track. This should provide parking for about twenty cars and off-road parking is probably achievable for another ten.
Start on the Ridgeway on the opposite side of the Hackpen Hill road from the car park.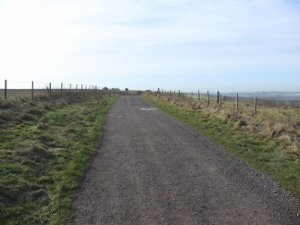 Here the track

is good and

predominantly downhill.

However running down the

Ridgeway is so enjoyable that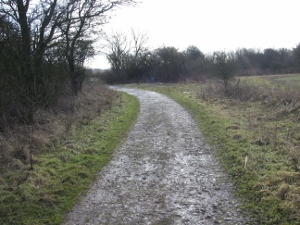 the marker (after 1.2 miles) for the

White Horse Trail is easily missed.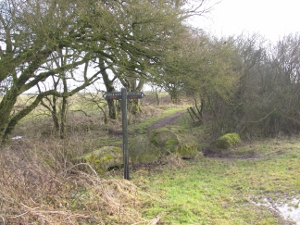 There may not be a marshal here.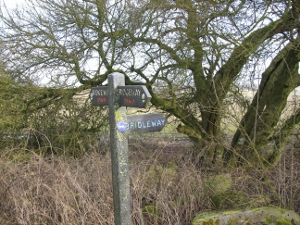 The White Horse Trail bears left and

the Ridgeway bears right.

Follow the White Horse Trail

which is poorly marked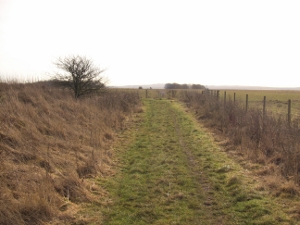 and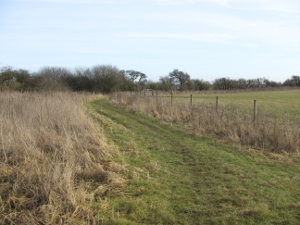 the waymark's fairly small and few.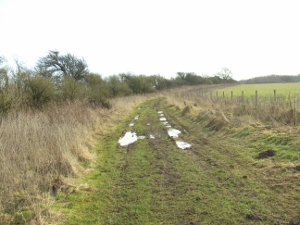 (Snow in February!)

Follow this track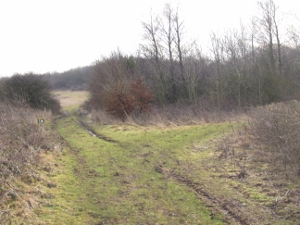 as it bears right

and soon crosses

a road.

Continue along the grassy trail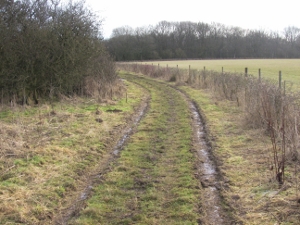 ...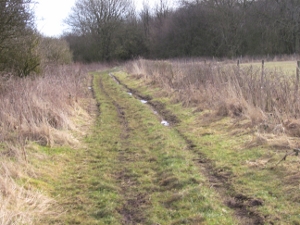 You will soon enter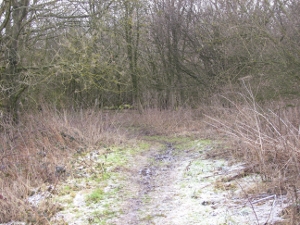 a wood.

...

The trail ...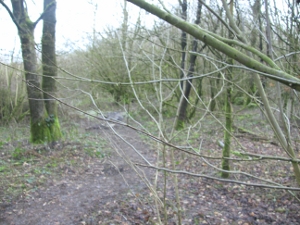 ... through the wood ...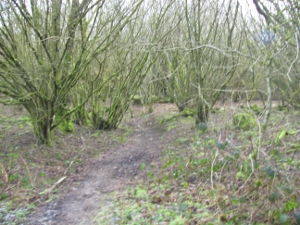 ... is difficult to follow.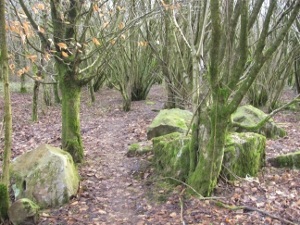 Notice these stones.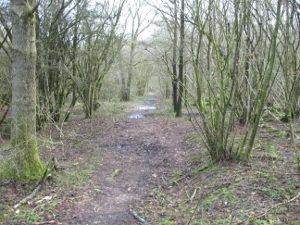 The trees begin to open up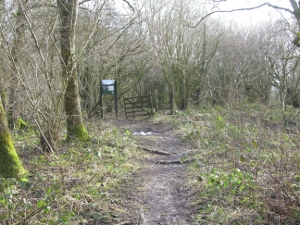 and you should soon see this gate.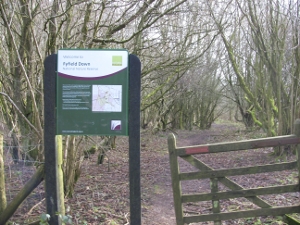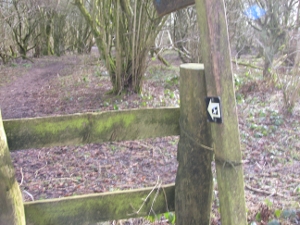 Here you can just see the WHT sign

On your right this pond was frozen in February

... and this track was muddy!

You soon come out

of this wood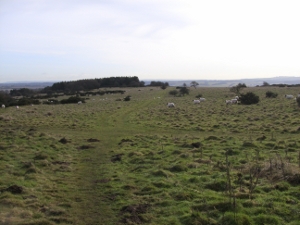 and follow the track through

this meadow.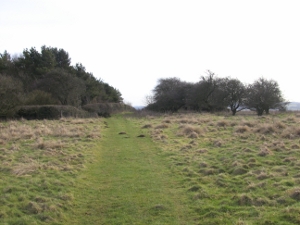 Continue straight

between these trees

until you come to another gate.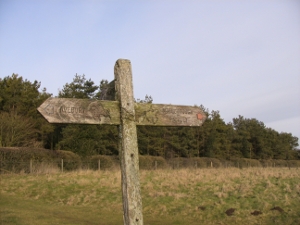 ...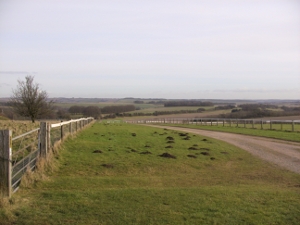 Turn left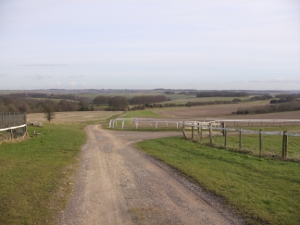 for fifty yards

This was lying on the ground when I passed.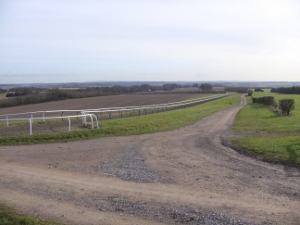 and then turn right.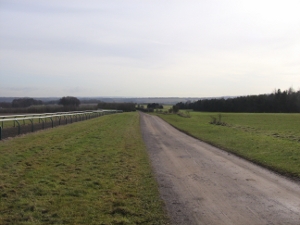 Follow this road next to the riding

circuit

...

...

and passed this entrance.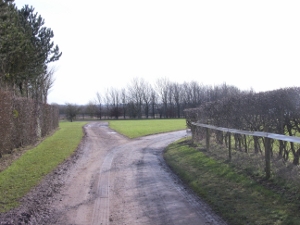 Bear right at the next junction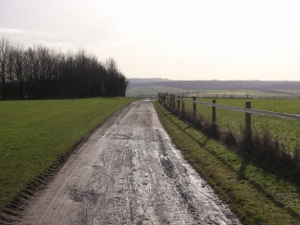 and

keep following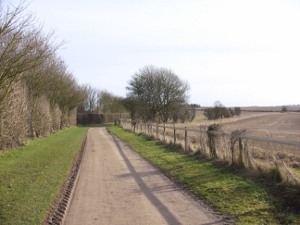 the road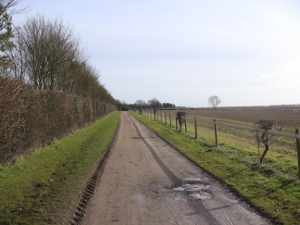 until you reach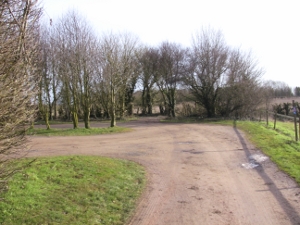 a car parking lot.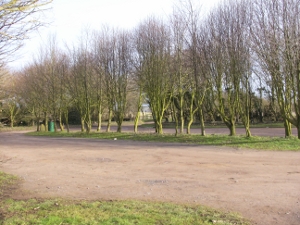 Cross this (diagonally) on to a road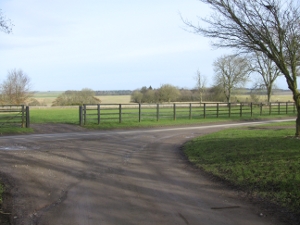 on the left and then bear right on to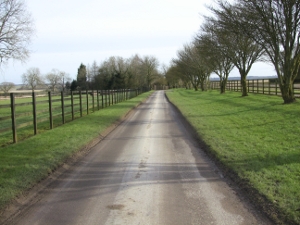 the tarmac road.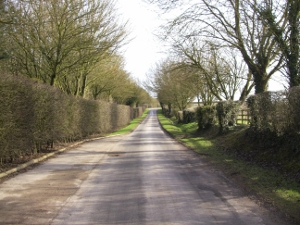 ...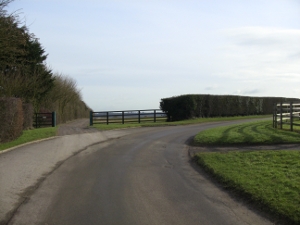 ...

...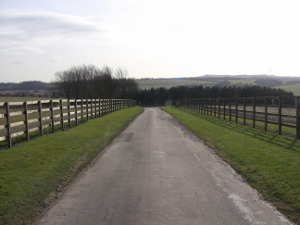 ...

Pass the Barton and Fyfield Yards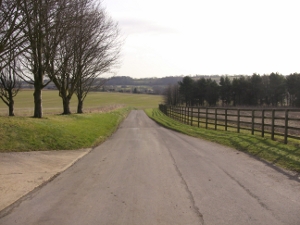 and the road...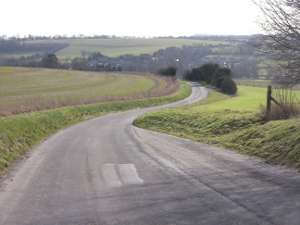 ... begins to twist and go downhill.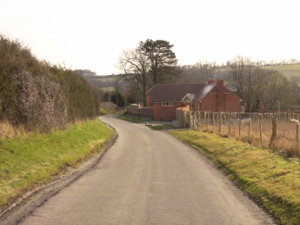 You are now approaching

the village of Manton.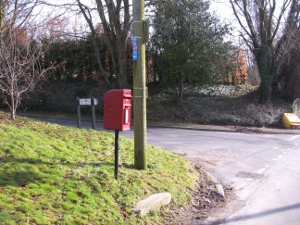 ...

Turn left here

and run uphill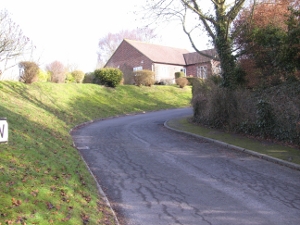 ...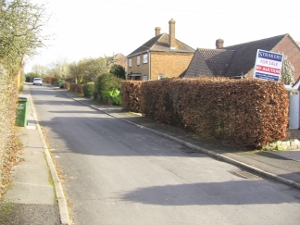 ...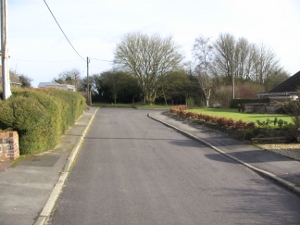 ...

Finish here.
If you now continue down this path you will reach the Bath Road (A4).
Parking at the end of the leg is in the car park of Marlborough College. Cross the A4 (there are pedestrian lights). Alternatively it is a 2 km walk to Figgins Lane.
The Marlborough White Horse (SU 14 749) is situated behind Marlborough College.

The Marlborough White Horse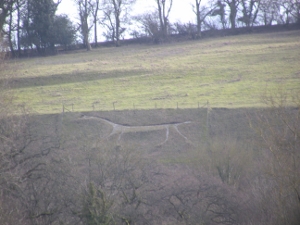 can be seen from the A4 road.